As an Amazon Associate, I earn from qualifying purchases. Learn More.
Ripster and Ripstik are the kid's favorite, and to some extent, even adults love adventuring on these two caster boards. Although Razor Ripstik predates Ripster by a few years, Razor Ripstik vs Ripster debate is increasing day by day. And yet, skaters are far away from declaring one as triumphant, and possibly there's no definite winner either at all.
Both caster boards feature distinctive appearance, size, and functioning. If you are stuck between these two caster boards, read our article to know which fits your necessity rightly.
Razor Ripstik Vs Ripster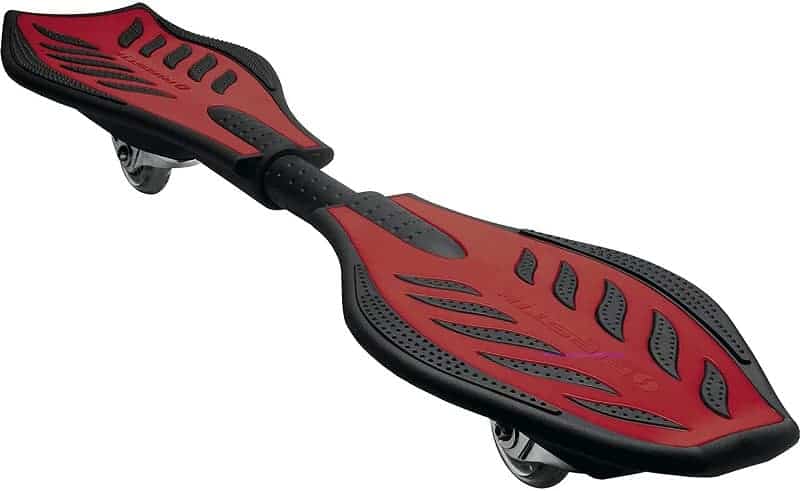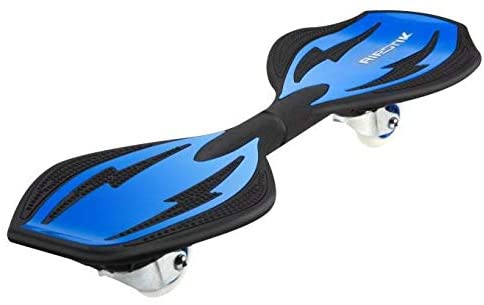 Both Ripster and Ripstik are among the top quality caster boards. At first glance, they may appear the same, but their weight limit, materials, design, and working method vary quite extensively.
The Deck Design
When it comes to Ripster vs Ripstik comparison, the first thing you will notice is their deck design. Ripstik features a sturdy traction pad on the deck to ensure grip and stability. The deck also features a nose and kicktail. So, ripstik allows you to show a few tricks.
Unlike Ripstik caster boards, Ripster has a less prominent traction pad. So, it lacks stability. Plus, it is void of any kicktail and nose design. Its sides are cut short for compactness. It means Ripster isn't suitable for tricks.
The Difference in Size and Weight
The size difference between Ripster and Ripstik is subtle, but it has a huge impact on practical life. Ripstik is a full-sized caster board with a 34-inch long deck. Its width and tallness are 9-inch and 4.5-inch, respectively. It weighs roughly 8.02 pounds and so is pretty heavyweight.
On the contrary, Ripster is a shorter version. Its length is 27-inch while the tallness and width remain the same as Ripstik. But at 4.52 pounds, it is nearly half the weight of the caster board.
Manufacturing Material
Both Ripsitk and Ripster are made of premium-quality materials to ensure maximum durability. Razor has used high-tech polymer to construct these two incredible products. Both also have spiked torsion bars for stability.
Thus, you can expect an added durability from them.
Wheel Size and Material
Although Ripstik and Ripster feature polyurethane wheels, their size is different. Ripstik has 76mm wheels, and Ripster includes smaller 66mm wheels. Smaller wheels of Ripster limit its gliding ability and speed. Both use ABEC-5 ball bearings.
Color
While Ripstik offers a wide range of colors, Ripster is the stunning opposite to it. You can choose from red, blue, silver, pink, and black colors for Ripstik. But Ripster offers you only blue and red color options.
| | | |
| --- | --- | --- |
| Comparative Features | Ripstik | Ripster |
| Material and length | Polymer; 34-inch deck | Polymer; 27-inch deck |
| Wheel size | 76mm | 66mm |
| Load capacity | 220 pounds | 175 pounds |
| Colors | Available in five colors | Available in two colors only |
| Pricing | Ripstik is slightly costlier at $50 to $75 price tag | Ripsters are slightly inexpensive, and you can get them from $30 to $45 |
As you can see from the table, Ripstik and Ripster come with almost similar specs regarding their materials. But they differ in deck design, length, and wheel size mostly. Also, Ripstik is a bit expensive and so might not suit all people.
Ripstik or Ripster: Which Is Better?
So, we are at the most important part of this discussion. Which board should you choose for your kids? Well, it will depend on many conditions.
But generally speaking, kids will find riding a Ripster easier than Ripstik, thanks to its lightweight and compact design. Also, you need to consider the height of the rider. The Ripster, with its compact deck design, is better suited for shorter people. Thus, kids below 54-inch height will find Ripster as a good option.
For taller kids above 54-inch height, the larger Ripstik caster board will be a fantastic option. Also, with a 220-pound weight limit, Ripstik is suitable for heavier persons as well. Last but not least, those who love to show tricks must get a Ripstik because Ripster lacks a nose and kicktail limits its trick showing capacity.
Read: How to ride a ripstik for beginners?
Final Words…
Razor Ripstik vs. Ripster debate is never going to end. Both boards offer excellent performance and are kid's favorite. Thus the final selection between Ripster and Ripstik solely depends on your preference. If you want stability and plan for performing tricks, go for the Ripstik caster boards.
And choose Ripster if your kids are a bit smaller and you don't want them to practice risky tricks for the next few months, at least.
Amazon and the Amazon logo are trademarks of Amazon.com, Inc, or its affiliates.