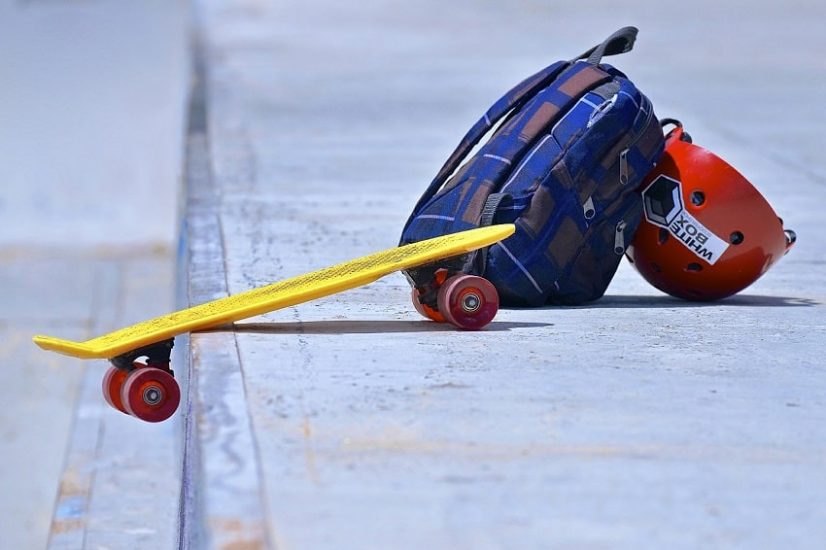 There are plenty of people who are ready to help you out on how to learn how to ride a skateboard. But the actual problem is after a while; it gets complicated. It is one thing to get started and get the vibe of it.
But when you start to think about progressing from the beginner stage to even intermediate stage, things begin to seem quite complicated. Because people suddenly don't know what to teach you.
You know the basics, alright, but how to learn to ride a skateboard fast for beginners?
Actually, the way of progression in skateboarding is quite similar to any other sport. You make the sport a part of your life. Here is how you will do it with a skateboard.
How To Learn To Ride A Skateboard Fast?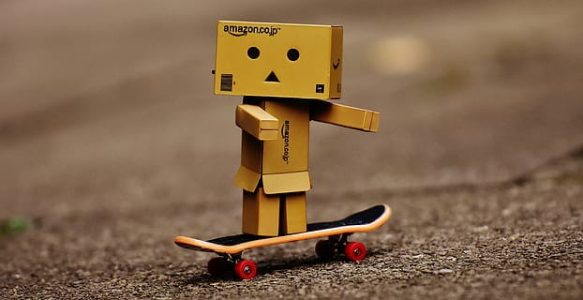 Get To Know Your Board First
A lot of times, when someone starts skateboarding, they will go and buy a skateboard, and they immediately start trying tricks. In my opinion, this is going to make learning tricks a lot harder and not the best way.
It will be a lot better if you spend some time getting to know your board and feeling comfortable with it.
This way, you will get your brain and muscle memory to develop, and you won't have to look like a beginner right away.
Use Skateboard For Transportation And Do It Frequently
You should be riding your skateboard wherever you go. It just helps a lot regarding getting comfortable riding your board. Because the more comfortable you are on your skateboard, the more relaxed you'll be on handling the skateboarding.
This way, you can actually learn skateboarding quite fast as a beginner.
Trying skateboarding whenever you have a small errand in the neighborhood can help to learn more about how to stay balanced and everything.
It is considered the best way to learn to ride a skateboard fast, and you will be quite confident with your skill even as a beginner.
Skate With Friends
One of the best ways of learning to ride a skateboard fast is to skate with friends. It's fantastic, especially when you're picking up new tricks as a fresh beginner. Having friends around will help you build confidence and energy in you.
Look, I am not saying skating alone is a bad idea. It is good for practicing tricks over and over again. You know really like making bets with your friends to commit to a trick.
Sometimes you have to put yourself into a situation where you have no other way other than doing the thing. So having a mixture of friends and solo sessions is the way to go.
Set Yourself Some Goals
You could make a little trick list for yourself or just general things you want to work on. Because you will find that when you show up to the skate park with a mindset and goals, your session is more focused, you're working on things. It is way better than just repeating the things you always do.
The best way to challenge yourself is to try learning something new. So set some goals and challenge yourself. If you can no pick it up, try another day!
Do Not Neglect Your Weaknesses
There will be certain aspects of skateboarding that you're worse at than others. For example, you might be good at Rails and ledges, but you might completely suck at nailing a quarter pipe. So progressing through your weakness should be the way to go.
Work on your weakness during the weekend or whenever you get some time. Build it up just like you built up the other skills that you are good at. You will progress slowly bad steadily.
Working on your weakness is actually one of the best ways to improve and learn fast on your skill as a beginner.
Understand Optimal Weight Distribution
Getting your weight distribution is very important to understand if you want to learn to skateboard fast. Basically, you want to keep all of your weight on your front foot and near the center of the board. You want to get very comfortable with this so that you can easily stand and balance on your front foot.
The only time that your weight should slightly shift to your other foot is when you're putting it down to push.
Don't transfer all of your weight into the pushing foot because it's going to be a lot harder to keep your momentum and to keep the board going straight.
Master Getting Over Cracks
This doesn't have to be just getting over cracks. Learning it comes handy at anyplace and anywhere. When you're rolling down the sidewalk, and you see a crack, it's best to know how to get over it rather than just run into it and fall.
It may sound too complicated, but all you need to learn is to lift the weight off the front truck. But do make sure you got enough speed to get over the crack as well.
Learn How To Ride Fast
Pretty much anyone learns how to ride a skateboard. But being comfortable while going fast, marks a level of comfort with your board. It is going to let people know that you're improving.
Another important reason to be comfortable while riding fast is to eliminate the chance of speed wobbles.
Learn Kick Turn
Kick turn comes handy when you have to either avoid an obstacle or turn sharp. Also, sometimes you don't have any other choice than to make a rapid 90-degree turn.
This can essentially save you from accidents and injuries. Because when something comes out of nowhere, you have no other ways to avoid it other than kick turn.
Master The Art Of Stopping
There's plenty of different ways to do this, which pretty much achieves the same thing. But the important thing here is being comfortable. It is necessary so that you don't jump off your board and hurt yourself.
So whether you are doing the nose pickup or doing a power slide, the main thing here is being aware of how to stop in a safe and controlled way.
Frequently Asked Questions
Is learning to ride a skateboard hard?
If you start with building the base or learning the basics properly at first, it will be quite easier.
How long does it take to learn to ride a skateboard?
Although it will depend whether you ride consistently or not, but, generally it should not take more than a few weeks to learn how to ride a skateboard.
Is riding a skateboard good exercise?
Skateboarding found to burn ten calories on average per minute. So yeah, it is great cardio.
What skateboard tricks should I learn first?
You should pick either the ollie or the kick turn as a beginner skateboard trick.
Final Thoughts…
Like I said in the very beginning, it is something that will require you to make it a part of your life. Do so and it will certainly start to come more intuitively on you.
This is where you will start to make real progress as a beginner. Your mind and body will start to work in synch to make you better at skateboarding.
So do plan out and work according to this guide on how to learn to ride a skateboard if you want to pick it up super-fast.
Read More