As an Amazon Associate, I earn from qualifying purchases. Learn More.
Many people like surfing but live far away from the seas and oceans. For those unlucky people, Razor has introduced their Ripsurf board. The Razor Ripsurf, with its unique design, will give you the real taste of surfing even in the dry land.
Our Razor Ripsurf review found the product a perfect combo of surfboard and skateboard that elevates your skating experience. Also, the Ripsurf is nothing except a mini skateboard. But its design brings the vibe of surfing on dry land with excellent maneuverability and gliding facility. Also, it looks pretty durable and has an attractive design.
But is it worth the money? Also, does Ripsurf has any difference from the conventional Ripstik? We will try to find these answers in today's write-up.
Features
Deck length: 32-inch
Deck width: 10.5-inch
Weight: 5.25 pounds
Load capacity: 220lbs
Wheels: 360-degree
Material: Polymer
Recommended age: 8+
A detailed Razor Ripsurf Review

Ripstik surfboard is an amazing skate that offers you the fun of both skating and surfing. So, you get a 2-in-1 benefit from this surfboard. At first glance, it looks like a miniature of the surfboard and also functions similarly.
It has a premium construction and attractive design to engage the youths. Also, the deck is sturdy and durable to ensure great worth.
Premium and Lightweight Construction
At 5.25 pounds, this surfboard is pretty lightweight. So, you will experience quick and comfortable maneuverability. Also, the surfboard ripstik has a one-piece construction. It offers added durability and riding ease.
On top of it, its premium polymer is industry-grade. So, you can expect it to perform brilliantly in extreme conditions.
360-Degree Movement

Thanks to its 360-degree caster wheel, you can rotate it in any direction. So, you get great flexibility while riding the surfboard. Plus, the wheels are made of premium urethane. So, you can expect them to last a few seasons of use at ease.
Plus, the caster wheels are a perfect combo of hardness and softness. It ensures great responsiveness to take the Ripsurf Razor on any grounds, including streets and bumpy grounds. So, you are free to ride the surfboard on city streets and enjoy.
Ready for Use
One of the best benefits of Ripstik Ripsurf is its readiness in use. The skateboard is 100% assembled in the factory and is delivered in nice packaging. So, you can ride the surfboard as soon as it comes to you. It doesn't need any assembly or adjustments at all.
Just unwrap it, and enjoy its surfing fun.
Safe and Attractive Deck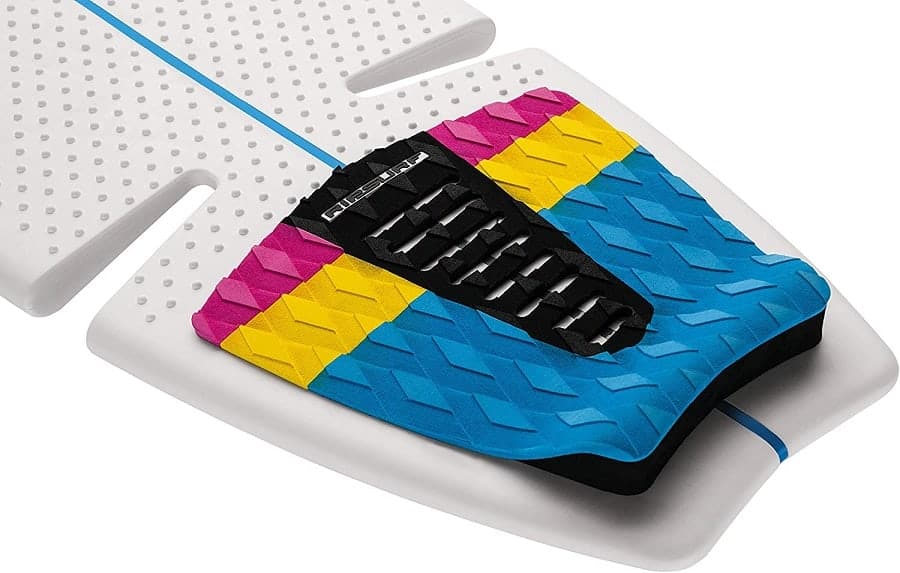 The deck is made of premium polymer. Also, it has a traction pad with textures. The textured traction pad offers excellent grip and stabilizes the deck. So, riders can ride it better with improved stability.
On the other hand, the deck design features a classic look of surfing. So, it looks attractive and is ready to grab everyone's attention.
Excellent Weight Load Capacity
The rugged deck is capable of accommodating 220lbs weight. Thus, even adults can use it with ease. Also, a heavier weight limit means it is pretty durable as well.
Pros
Provides the real feel of a surfer board
It comes fully ready for use out of the box
Excellent one-piece traction adds stability
A textured deck provides better stability and grip
360-degree wheels offer great maneuverability
Sturdy deck design is durable and withstands 220lbs weight
Cons
The wheels are worn out rather too soon.
Underneath the deck, there's no waterproof protection.
How to Ride the RipSurf?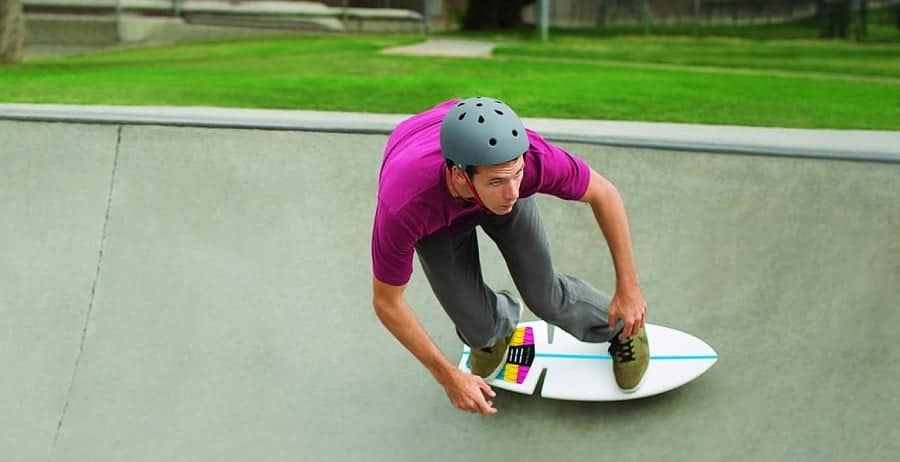 Riding a ripsurfer is pretty easy, although many people think it difficult. Of course, the first few moves on your Ripsruf will seem intimidating. But you can overcome it with a few practice sessions. Once you learn it's riding technique, you will love the surfing vibe it will give.
Foot Position Is Important
Your riding smoothness on this Ripsurfer depends mostly on the foot position on its deck. For this, place the Razor Ripsurf on flat ground. The front end has a concave shape and looks like a pointed nose. And its tail holds the tracking pad.
Your front foot should be at its center. Keep the rear foot on the ground and transfer your weight slightly on the front foot. Then, push the deck forward once you find stability.
Slowly Speed Up
It would be best if you never sped up the Ripsurf skating board immediately. First, learn how to balance yourself on the deck. Then, you can accelerate it. On a Ripsurf, you have to carve it to achieve the desired speed gradually.
For this, push the back of the deck towards forward. Then ride it comfortably and perform carve. Finally, you need to wiggle like an S-shape. It will help you alternate the nose direction and gain speed.
Learn the Turning Technique
The fun of riding a Ripsurf is in its amazing turning facility. For turning, drop the rail at first. Then you can turn easily in the direction you want. Push the deck using your foot and also turn it at the same using your front foot.
For turning, follow these basic rules-
For carving towards the toe side, lean towards the toe end
For carving towards your hill, lean slightly towards the heel
Difference between Razor RipSurf vs. RipStik
Razor makes both RipStik and Razor Ripsurf as part of their business strategy. At first glance, they appear the same, particularly in terms of caster wheels, weight limit, and materials. But when you look at their design closely, you should find a few basic but important differences.
The first difference is in the deck design and connection. Ripsurf almost appears like a one-piece design with a thin strip connecting the two separate parts. On the contrary, Ripstik uses a torsional bar to connect the two separate parts.
There's also a difference in their color availability. Ripsurf is available in white color only. But you can get the Ripstik in various colors.
The Ripstik Ripsurf board is made to complement your surfing needs. But Ripstik is preferable for regular skating and snowboarding.
Read more detailed differences here…
FAQs
Is riding a RipStik like surfing?
Riding a Ripstik is much like skating. But a Rupsurf will give you the real thrill of surfing. So, it is for those who enjoy surfing even on the dry road.
How do you slow down on a RipSurf?
You can control the Ripsurf speed by wiggling it. So, when you need to slow down the Ripsurf, you need to stop wiggling and stay stable on the deck. The Ripsurf will slow down gradually.
How do you clean a Ripsurf?
Cleaning a Ripsurf is easier than most people imagine in reality. You can use a damp cloth to rinse the dirt and dust from the deck and the wheels. We discourage using industrial solvents and cleaners as it might hurt the deck and wheels due to their harshness.
What size are Ripsurf wheels?
Ripsurf wheels are around 68mm. These are urethane wheels and feature 360-degree movement for added comfort and stability.
Final Words…
Razor Ripsurf review looked at the amazing features of this surfing skateboard. It has an excellent deck with a good traction pad for grip and stability. Also, larger caster wheels ensure better maneuverability so that you can experience the true thrill of surfing on dry roads without going to oceans.
Ripsurf also boasts of a premium design. So, riders will love it, and also, its durability promises to be worthy of every penny spent on it.
Amazon and the Amazon logo are trademarks of Amazon.com, Inc, or its affiliates.