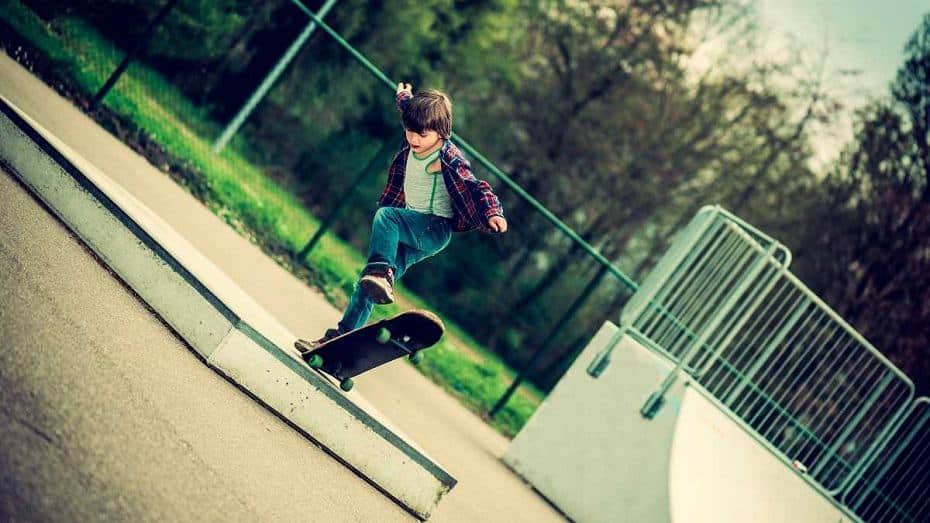 Are you getting started with a skateboard? Well, you can just skate around your area, or you can use this as an easy ride. However, the real potential of skateboards comes with different kinds of tricks.
Not only do the tricks look cool they also make skateboarding fun. And most people go into skateboarding for this reason only. You can learn skateboard tricks the way you want to. But it's very helpful for skateboard tricks to learn in order. It's not compulsory, but it can be very helpful.
Also, you can't do every trick with every skateboard. Your skateboard needs some features that contribute to the tricks. Let's check out the skateboard features.
Skateboard features required for doing tricks
When it comes to choosing skateboards for tricks, some features must be considered. Whether you choose the skateboard for beginner adults, teenagers, or for toddlers, this features should exist in skateboard for better tricks. The first thing to go through is the size of the board. You would want a board that lets you move your feet around correctly and freely, especially if you want to do tricks on the board.
Read: Can you do tricks on Longboard?
Aside from that, there are some intricate details you should consider. They are as follows-
You would want to have smaller wheels on your skateboard. As they have a quick acceleration and response way sooner. High-quality wheels are also very important. Because most of the pressure of your tricks will go through the wheels. So, you would need them to be heavy-duty.
The trunk and decks need to be responsive for better trick performances. And they have to be durable as well.
Always get a single-pressed deck for the quality. Anything besides that will serve no purpose at all.
In the beginning, the phase tries to go for a mellow concave rather than a steeper one. Because it makes moving your feet a lot easier.
In short, the key requirement in a skateboard for doing tricks is to get something responsive. It's important because you want the board to respond to your actions as fast as possible. The tricks you will usually do on a skateboard have a fast pace. So, you will need something fast that can go hand in hand with that.
Read: What to wear when skateboarding?
Tricks that can be practiced from easy to hard
Here, we will take you through some basic tricks for skateboarding. The order here is based on difficulty. Learning the tricks in order will help you progress better and faster. Also, it diminishes the risk factor for the harder tricks by a lot. Let's check out the tricks.
1. Ride Switch
The first thing you should learn after regular riding on a skateboard is the ride switch. It's not essentially a trick but a technic that improves your control over the board. A ride switch is when you use an opposite footing while riding. Your footing will be opposite from your normal stance.
For instance, if you use your left foot as a leading foot, then ride switch means using your right to lead the board.
2. Drop-Ins
To proceed further in learning tricks, you have to learn the drop-in. This is an absolute must if you plan to perform tricks on quarters and ramps. The trick is relatively simple to understand but takes some courage in the beginning.
3. Manuals
Manuals is like the wheelie for skateboards. It's the trick where you simply lift two of the wheels and keep them in mid-air while skating with the other two. Now, you can do this with the nose end or the tail end of the board.
Learning and mastering manuals take time and practice. You will have to practice balancing the board first to do this trick perfectly.
4. Kick Turn
Kick turn is a very useful skill to learn on your board. It helps you turn your board without stopping at all. All you do here is lift the nose of the board and use your front foot to pivot and turn the board in your desired direction.
While you lift the nose, make sure to keep a balance; don't lift it all the way. The direction depends on your feet' movement.
5. Tic-Tac
Tic tac is a great way to gain speed while skateboarding. It requires some movements from your shoulders and hips that translate to your feet.
To do this, you have to keep your back foot on the tail end a lift the front wheels or nose just a little bit. And then turn the board left and right respectively every time you lift.
6. Casper flip
Moving on to a more difficult trick here with the Casper flip. In a Casper flip, you essentially flip your board 180 degrees using your feet' movement. Here, you have to pop your board using your back foot and use both of your feet to rotate the board 180 degrees and land on the board.
7. Ollie
Ollie is the gateway to some of the most complicated tricks on a skateboard. In this trick, you will need complete control over your feet and board. Here, you pop the board and lift it in mid-air.
And to be honest, lifting a board to a decent height can be very hard at the beginning. This helps jump over obstacles with your board.
8. No Comply
Initially, this trick may seem difficult to perform until you know the techniques. You will take off your front foot from the board to the ground and then use your back foot to flip the board 180 degrees.
Flipping the board is the hardest part of the trick because you have to slap the tail of the board with your back foot to flip it.
9. Heelflip
This is a hard one here. To do a heelflip, you first have to learn a proper ollie. Just imaging adding a 360-degree rotation on the board while doing an ollie. This is the very basis of a heelflip. You will use your heels to flip or rotate the board 360 degrees in a mid ollie.
10. Kickflip
Similar to the heelflip, kickflip also follows the same principle and basics. It also uses the ollie and gets a 360-degree rotation of the board. But instead of using your heels, you have to use the upper part of your front foot to get the rotation from the nose end. This is the gateway to more advanced flips you can do. And it's harder than a heelflip as well.
Learn more about kickflip variations and the perfect foot position to achieve the kickflip.
So, these are some of the basic tricks to perform in order on a skateboard. Of course, there are more advanced tricks that you can do, but to do them, you have to master these first. Otherwise, you will keep failing without any progress.
FAQs
What skateboard tricks should I learn first?
The first tricks you should learn on a skateboard are ride switch, drop-ins, popping the board, ollie, and manuals. These open up possibilities to do some advanced tricks.
What is the easiest trick to learn on a skateboard?
The easiest trick you can learn on a skateboard has to be the drop-in. It doesn't take much skill to perform; you just have to be confident and understand the basics of balancing your weight. Other than that, the ride switch is also pretty simple.
Final Words
You don't have to learn the tricks in order. But the skateboard tricks to know in order can make things much easier for you. You can progress much faster and better without failing too much. This also keeps up your motivation higher.