Kick scooters are being used for many years now by both children and adults for fun activity. As Adult scooters are different from children's scooters in size and features, nowadays in many countries adults are seen using kick scooters as transportation to get to work or other places. That means some countries allow people to ride kick scooters on their roads and sidewalks. So, the answer to this commonly asked question 'Can you ride a scooter on the sidewalk' is- it varies from country to country.
Can You Ride A Kick Scooter On The Sidewalk Or Pavement?
Many countries allow both motorized scooters and kick scooters on roads and sidewalks. Some countries allow people to ride only kick scooters on the sidewalk but there are also some countries that made riding kick scooters on the sidewalk illegal. For example, countries like Texas, California, Uk allow people to ride kick scooters on the sidewalk but they have some rules regarding this. If you do not follow the rules you will get penalized.
A large number of people do kick scooter commuting in the countries that allow riding scooters both on pavements and roads. They maintain the rules strictly and use scooters as a mode of daily transport. Some countries even have separate lanes on the roads for riding kick scooters. Using a scooter sometimes is very beneficial when it comes to saving time or going to nearby places. You are also able to save the bus ticket fee if you are using a kick scooter to go to any nearby place. This is why you will mostly see students using kick scooters to save some money.
Riding a kick scooter or stunt scooter is not difficult and risky if you know how to ride it and follow the traffic rules. You also have to be very aware of your surroundings as well so that you don't hit any passerby or object around you. Before riding on the sidewalk make sure you know how to ride a kick scooter unless you will harm yourself and the people around you. You can practice in parks or any empty place near your house for a couple of days to understand how the scooter works. After you know how to ride it properly only then start riding it into crowded places or sidewalks.
Some Rules For Riding Kick Scooters On The Sidewalk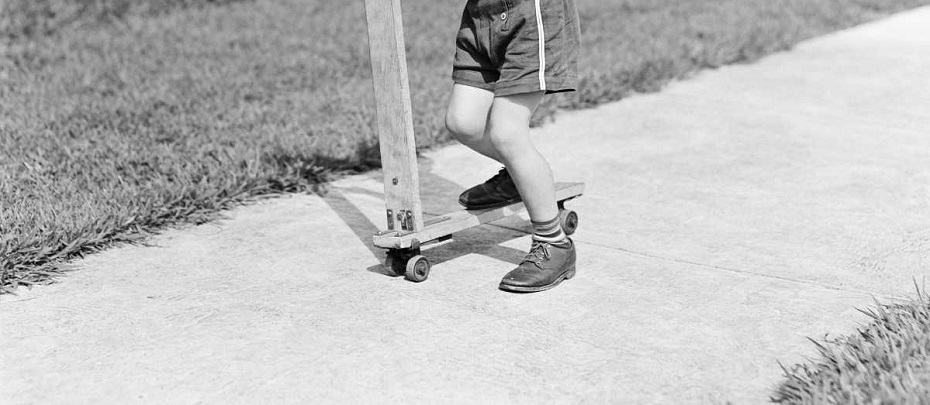 Every time you ride a kick scooter, wear a helmet for your protection and safety.
Some countries only allow kick scooters on the pavement so you should follow this rule strictly and not use motorized scooters on the pavements.
You have to maintain all the traffic signals very strictly even though you are riding the scooter on the sidewalk.
You have to be very polite with every pavement user like pedestrians, skaters and make sure you are not causing any harm to them.
While riding in the pavements you have to be careful enough so that no public or private property gets damaged.
While riding a kick scooter in the night make sure you are visible. Use a headlight both in the front and back of the scooter.
Maintain a straight path while riding the scooter and stop when you need it necessary.
I hope after reading this article you have the answer to the question 'Can you ride a kick scooter on the pavement'. Riding a kick scooter is very fun which is known to all of the people who rode it even for once. All you need to do is ensure your safety and follow the rules of traffic when you are riding on the sidewalk to ignore accidents.