As an Amazon Associate, I earn from qualifying purchases. Learn More.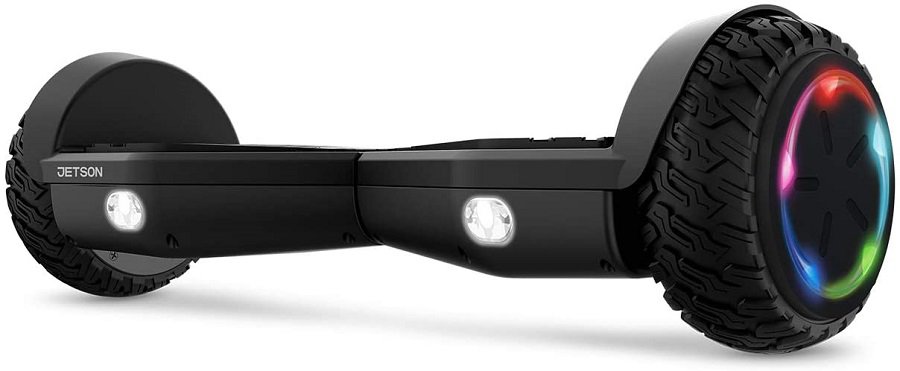 No matter if you are a kid or an adult, being able to go places on futuristic two-wheels is a pretty cool thing. Yes! We are talking about Hoverboards, a modern solution of electric transportation which fits right under your feet. Today, we are going to cover the Jetson All Terrain Hoverboard Reviews just so you can know if it's the right fit for your style.
We all know Hoverboards are all-electric machines having tons of sensors, motors, and other features. In the case of Jetson Hoverboard, it's not so different. It's rather interesting to see how well all the features serve a rider and provide a pleasant experience. Upon hours of research and experiments, here's what our experts have found on Jetson aero all-terrain hoverboards.
Specifications


Materials: Durable plastic
Motor Type: Dual hub
Wattage: 300 watts
Battery Type: One 36V 2Ah lithium-ion battery
Overall Weight: 15 lbs.
Charging Time: About 3 hours
Mileage: 7 miles
Max Speed: 7 mph
Minimum Weight: 70 lbs.
Maximum Weight: 220 lbs.
Wheel Size: 6.5 inches with LED lights
Tire Type: Hard rubber all-terrain tire
Jetson All Terrain Hoverboard Reviews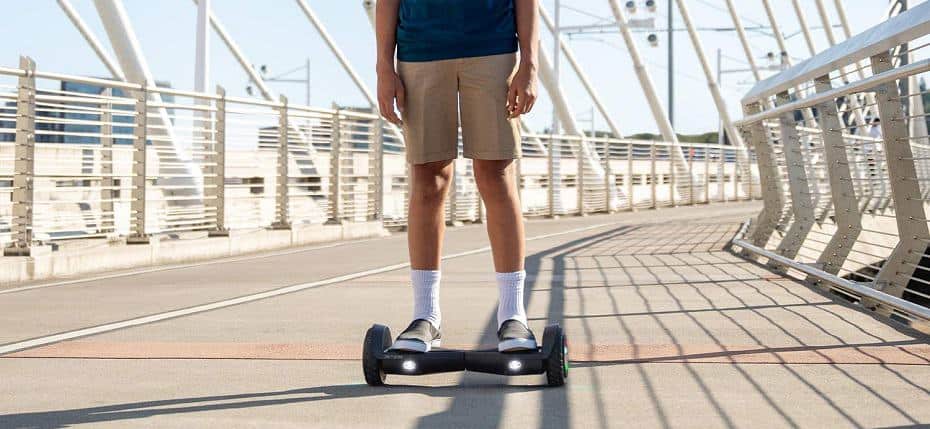 Stunning design
Right off the bat, you will see the matt black finish all over the hoverboard from top to bottom, which only brings an elegant vibe for people of all ages. Then there are two led headlights on the front and various colorful led lights outside of the two wheels.  All these lights function as both practical and a great spectacle, especially at night.
Phenomenal Build quality
The outer shell of the Jetson Aeron is definitely a plastic build but that lightweight and durable plastic makes the hoverboard less heavy than the competitors. On the wheel section apart from the large wheel size, you will notice the thick groovy tires. Evidently, that's what makes the Aeron the best all-terrain hoverboard in the market.
Powerful Motor
The above specs don't matter if the system has a weak motor. Fortunately, this isn't the case here. With the 300watt dual hub motor, the hoverboard will never have any shortage of torque delivery whether it's on the smooth indoor surface or rough roads outside.
Self-balancing system
One of the crucial systems that need to run continuously in a hoverboard is the gyroscope sensor. This helps you keep the overall balance and execute most of the control functions. All the Best rated hoverboards have similar fine-tuned sensors to cope with the balancing. Just remember to recalibrate the hoverboard before riding.
Intuitive status Indication
If you want to know your hoverboard's battery status, you can do that just by looking at the led indicator beside the footpad. There's also audio feedback if you are going too fast or have discharged most of your battery. Both are handy to keep you in the loop of what is happening with the overall system.
Pros
UL certified battery.
LED and audible status indication.
Bright LED headlight.
Advanced Self-balancing technology.
Suitable to ride on most terrain types.
3 hours of charge gets you up to 7 miles.
Cons
Prone to scratches so make sure to cover with some hockey tape.
Despite all-terrain tires, it's not suitable for sandy places.
FAQs About Jetson Aero All Terrain Hoverboard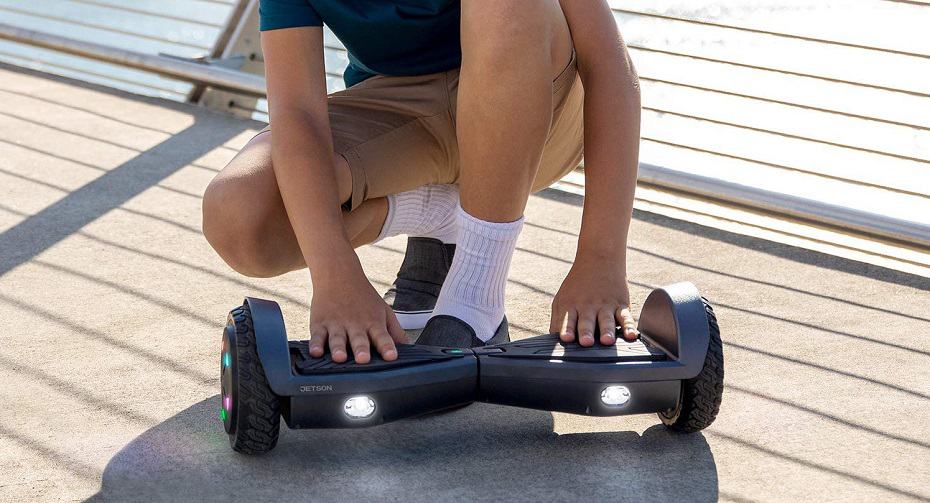 How far can a Jetson hoverboard go?
After a full charge, the Jetson hoverboard can go up to 7 miles. However, this mileage may vary depending on the surface type, slope angle of the road, and rider's weight. In some cases, the temperature may also affect mileage.
Is Jetson a good hoverboard?
Jetson makes some of the Top rated off-road hoverboards under a low budget. Even though they are low budget, the manufacturer tries to squeeze most of the great components in their hoverboard in that price segment. As a result, you will see Jetson's strong presence in every type of hoverboard in the market.
What does it mean when a Jetson all terrain hoverboard is beeping?
The beeping on the Jetson hoverboard is an audible indication of hoverboard status. It can mean you are off-balance, have a low battery, or are reaching critical speed. Make sure you are aware of these to have a safe ride.
What is Jetson all-terrain hoverboard combo?
In a combo package of Jetson all-terrain hoverboards, you also get Jetkart, seat assembly, footrest, and handles beside the main hoverboard unit. Altogether they make an electrical tricycle which is a more fun and safe way to ride a hoverboard.
FINAL WORDS…
It's true that current hoverboard technology is far from depicting cutting-edge hoverboards from the movie "Back to the future". But we could say in this particular budget segment Jetson clearly did a great job delivering a solid all-terrain hoverboard.
That's all for the Jetson All Terrain Hoverboard Review. Happy riding!
See More:
Amazon and the Amazon logo are trademarks of Amazon.com, Inc, or its affiliates.