Although we haven't yet got anything like the cool Marty McFly hoverboard that rocked up all our sensations through the movie- Back to the Future, the appeal of a more scooter-like self-balancing hoverboard has managed to escalate on top of all the hype in recent years. It has indeed become the coolest trend of fun-transport among kids and adults.
Since their peak of popularity, the self-balancing hoverboards have been much more improved over the past two years in terms of performance, technologies, appearance, and of course, safety.
So if you are in the market in search of a perfect hoverboard, we're here to help. We have compiled some of the best hoverboards reviews along with a comprehensive buying guide after spending days in various researches and tests.
Why Should You Consider Getting a Hoverboard?
So if you're still wondering whether this trendy two-wheeler is really for you, here are some key advantages of hoverboards that you can keep in your considerations.
Hoverboards do not require any gas or fuel refills; they only run on batteries. So you'll only have to store up the batteries and keep it charged for the virtually never-ending, dependable rides.
The navigation mechanism in hoverboards is entirely free of complexities. Like we've said earlier, it only requires a forward-leaning to accelerate and a backward-leaning to slow down. Taking turns is as easy as moving your feet, which makes its use an absolute no-brainer.
Cost-Effective Transports
If you consider it as your everyday medium for going to college, training grounds, and such, you'll definitely find that it's a much cheaper option than the public transportation system.
These trendy two-wheelers do not require much too heavy maintenance as well. You'll only have to keep a check on its battery and clean it with dry cloth from time to time.
Although you shouldn't imagine forgoing the subway rides to your office, or hours of a drive while traveling to distant places with these electric scooters, they are perfect for your day to day errands like doing the groceries and stuff like that. These devices are apt enough to cover distances up to ten kilometers and won't mind taking care of a bit of extra load, making your trips to supermarkets a lot more fun.
These small, lightweight electric scooters free you of the parking issues, and they are compact enough to fit into a bag for easy carrying.
It's obvious, isn't it? After all, having fun and looking cool while roaming around the streets are, after all, the prime reasons for getting one of these devices. You can bring it out in your afternoon leisure or join your buddies in weekend fun sojourns and engage in similar activities.
The Best Hoverboards of 2023
Without further ado, let's go straight into the reviews of some of the top-rated hoverboard models in the market in accordance with the different age groups and price points. Hopefully, our thorough discussion will help you find yourself the right one.
But first take a look at our top 10 picks for you:
Best Hoverboards for Adults
In here, you will find the best top 5 hoverboards for adults.
If this is not for you, then see some more reviews on Swagtron hoverboards.
Best Hoverboards for Beginners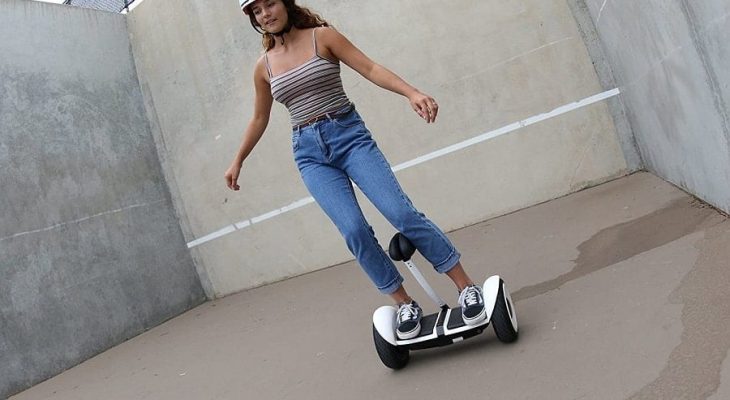 Best Rated Hoverboards Reviews within Different Price Ranges
If you're more concerned about price, here's this segment that'll hopefully help you pick the best hoverboard within your budget.
Best Cheap Hoverboards under $125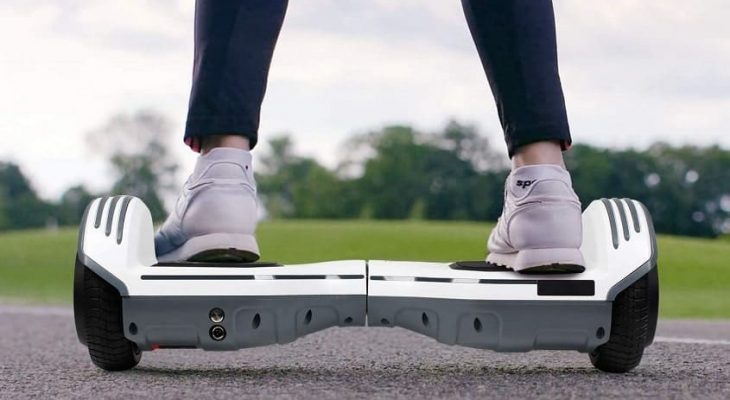 Best Hoverboards for the Price under $150
Best Hoverboards under $200
Best Budget Hoverboard under $250
Best Hoverboard for the Money under $400
Best Hoverboard in the World over 400$
How To Choose The Best Hoverboards For The Price? [Hoverboard Buying Guide]
Before making a purchase, you must keep your eyes closed on a few crucial factors. After all, you can't just go and buy a hoverboard just because it looks cool.
So here, we present you with the ultimate hoverboard buying guide that will hopefully help you make a decent purchase.
What Is a Self-Balancing Hoverboard and How Does It Work?
Hoverboards, despite the name, don't actually hover or levitate as a few would probably think (like the one shown in the movie-Back to the Future). These modern-day personal transporters are more like a mini Segway, minus the handlebars. For this reason, many prefer calling it a self-balancing electric scooter.
You may want to call its build a dumbbell-lookalike, which consists of a pair of motorized wheels enjoined with padded-footrests. The riders stand on them, keeping their legs akimbo, their feet close to the wheels on both ends. And the nifty built-in sensor technology maintains their balance as if by magic.
You can start it running only by leaning a bit forward, which can end up speeding up to 10 or 15 miles per hour. Likewise, you lean back, and the machine does the reverse and slows down. You can take turns by pressing forward one foot alternately with the other backward.
Read: What are the difference between hoverboard and self balancing hoverboard?
Safety is Your Priority
Safety is undoubtedly the most prime concern for electrical transporting devices. And when it comes to self-balancing hoverboards, the importance becomes all the more evident.
Since the beginning of its mass-market production, too many questions have been raised regarding the safety issues. And during midway through the year 2015, things became too intense with various explosion cases taking place in roads, houses, and even factories.
Those hoverboards were made of cheap materials and low-grade batteries, which caused all those burns and blasts. But after such a few occurrences, all of them were banned from the markets.
Then after thorough researches and tests, it was found that the explosions occurred because of li-ion batteries and their coatings. So in 2016, a new certification was announced for ensuring the safety of these products, which is called UL 2272 certification.
All the models produced by all the manufacturers must pass the UL 2272 certification now before hitting the market. If a hoverboard passes this certification, it will come with a hologram on its bottom, denoting its batteries, charger, inner-mechanisms, and overall build are safe from overcharging, impacts, faulty tires, skids or slips, and so on.
So before buying a hoverboard, you must ensure that it's UL 2272 certified.
Consider the Age Group
Let's get this straight. The hoverboards are not meant for children; hence you can't let your youngster fiddle around with one. These machines can speed up real fast and may well hit the unremarkable edge of a curb, which can cause unthinkable disasters. Also, the two-wheeled transporters are not for those folks with poor coordinations, especially the older people.
Hoverboards are mostly suitable for 12-year-olds and up. But unless the rider is 18 years or older, it's recommended to avoid speedy models. Instead, it'll be wise to choose a hoverboard that speeds no more than eight mph. You should only go for those super-fast models if you belong to a superior age group.
However, you'll find several hoverboards that are explicitly designed for kids under the age group that we've recommended above. They put all their effort into making them harmless and easy-to-maneuver for kids, with catchy, colorful patterns on them. Still, you should only consider presenting your child with one, once you ensure it's totally safe, your child is well-trained, and you can monitor it with an app.
Read: Is a hoverboard safe for a 10-year-old?
Speed
The speed factor in hoverboards is directly proportional to its motor and wheel size, which we've covered in the later parts of this article. Here, we'll put some light on some even more crucial aspects of hoverboard speed.
Let's get this straight; you'll surely find hoverboards with the speed levels you desire. But what you need to be concerned about is- how much aware you are of your riding. Ask yourself- Can I control this much speed? Is that much of speed really necessary to serve my purpose? Do my area, the surfaces, or surroundings allow me to speed up to such an extent?
The surface type can also determine the speed you'll get from your hoverboard, though. While you can achieve the best possible speed on plain surfaces, you may well have a hard time riding on grass, muddy terrains, or rocky pathways.
The maximum speed range in hoverboard starts at 6 mph, where you'll also find several models that can speed up to 12 mph. That indeed sounds more than enough.
Wheels
Wheels are undoubtedly one of the most crucial aspects that you can't afford to neglect while buying a hoverboard. After all, they are the primary moving components that the machine will run on.
The inner structure of your hoverboard wheels needs to be built with high-quality rubber and flexible steel wiring as it should be strong enough to withstand the weight of the rider. Besides, the build needs to make sure you have stable rides with the proper flexibility. The outer structure of the wheels includes the tire size that directly proportionates the weight it can bear.
While the standard wheel size varies between 6-10 inches, we recommend not to choose over eight. If you choose a wheel size within this range, it can pretty much hold on to any rider demands that cover complex surfaces like grassy patches and hilly terrains. Bigger tires do become handy when riding on uneven surfaces, but they make the indoor rides a bit difficult.
The speed range of your hoverboard will also increase and decrease with the wheel size, so you must be sure about your purpose and riding ability. Also, there are several types of tires for both indoor and outdoor use; we mostly recommend going for the all-terrain tires that meet most of the riders' demands.
Motor
The older hoverboard models used to come with a poor-quality motor that could neither satisfy the riders' expectations nor the UL certification tests. And as a result, users kept encountering crazy rides, with their hoverboard ceasing to operate within a week or two.
Such scenarios have changed over the years, though. Now, most of the machines come with a dual-motor mechanism that eliminates those faulty issues. However, you still need to check on the wattage levels of the motor before buying a hoverboard as it will play a vital role in deciding its performance and the quality of your ride.
With a better wattage capacity, you get better performance. It's as simple as that.
Hoverboards these days mostly offer 25o-watt dual-motors, which means a total of 500 watts of power. That sounds good enough, but you'll be better off with a little more supply of energy for longer, smoother, and worry-free rides. We recommend going for 400-watt dual-motor hoverboards, meaning a total of 800 watts of power.
Range
The range in hoverboards refers to what distance it will cover while nonstop running on a fully-charged battery. It's generally between 7 to 15 miles, which is considered a decent coverage necessary for all the fun and scampers. You have the option to get something with more coverage, though, but you may have to spend really big on that.
So decide on what purpose you'll be using the hoverboard for, and make sure the range it covers competently satisfies your necessities. If it's for doing your daily groceries, indoor commutes, school transports, and similar low-usage activities, you should be fine with the one that covers 7-10 miles.
Weight Limit
How much weight a hoverboard can bear?- it's indeed an essential question that you must ask yourself before buying one.
A typical hoverboard can take up to 220 lbs, but you'll be better off with something that can safely carry over 300-400 lbs if you happen to be a hefty person. You are likely to find how much it can bear through the label or manual, indicating its weight limit. But you must consider the build quality no matter what, as it's the decisive factor in this regard. More on this is discussed in the later segment.
Portability
Portability is another important factor that involves weight, except for this time, it relates to the weight of the hoverboard itself.
Consider the vacations, travels, public transports, and circumstances such alike where you'll need to carry your hoverboard with you. You'll undoubtedly want it to be lightweight and portable, so it doesn't become a burden throughout your passages. Also, it'll be convenient for you if the package includes a carry bag for easy portability.
However, portability is not only essential for travel but also for indoor movements as well. For instance, you'll need to move it within your house and place it somewhere for charging.
Battery
This one is pretty obvious for sure. To get your hoverboard moving, it must have a battery.
Just we've said earlier, the explosion scenarios the past models used to deal with were mostly because of poor-quality batteries. So undoubtedly, checking the battery quality of the hoverboard you're going to buy is an urge that you can't overlook.
Batteries in hoverboards must pass the UL 2271 certification test, a test that specifically determines the quality of batteries. It determines if the chances of explosions are high or low, how much it's capable of charge intake, how much it will aide the motor, how long it can go, and how safe it is for the environment.
The hoverboard charger is another critical factor you must take a close look at. Among your considerations, there should be voltage input and output, overcharge issues, and short circuit protection. However, you need not worry much if the hoverboard passes the UL 60959-1 certification, as it covers up for all the mentioned issues.
Charging Time
With batteries being pretty much everything of a hoverboard, it's natural for them to be taking huge chunks of time to get charged up. So be sure of the supposed amount of time it's going to cost every time you put it to charge.
Bluetooth and LED
Among additional features, you'll want your hoverboard to offer Bluetooth functionality along with LED.
These days, almost every hoverboard comes with the Bluetooth feature, although it used to be a rare feature in earlier expensive models. The feature comes handy indeed, especially if you are a musicaholic. It lets you connect your music system to the machine wirelessly, allowing you to rock your rides in your own way.
The LED is also a popular feature found in hoverboard nowadays that glows up your riding path with flashing lights on both the front and rear. It's a great feature to have when riding in the dark as well as for making your rides cool and fun.
App-Enabled Operation
The incorporation of mobile apps in electric self-balancing hoverboards is the latest trend in the gadget.
Manufacturers now offer both Android and iOS apps for their hoverboards that allow the user to directly handle their rides from their phones. It's a tremendous advantage that both amateurs and experts can have. They can control their speed with more convenience whenever they want and reduce the knock-offs with more confidence. Besides, the apps also let you switch between the tracks as well.
Build Quality
The gadget that's going roll the streets while carrying you must have a build sturdy enough to endure all the related stresses. The out-shell materials often make the difference when determining the quality of hoverboards. So you must check the housing material, the frame, metal or plastic wheels, and such.
However, it's tough to check all these features when you're making a purchase online. In that case, you can set some time aside and check the online customer reviews and what parts people have complained about before adding anything to the cart. It will give you good enough an idea about the product if not the most comprehensive one.
Price
Last but not least, you can't go without considering the self-balancing scooter price. Despite most of the hoverboards in the market being practically identical to each other, their prices vary. The cost involves the quality of the inner component, overall build quality, speed, range, power, durability, and so forth.
But again, a huge price tag doesn't necessarily indicate a product's superiority either. So look for the top-notch qualities in a hoverboard first thing while also keeping your budget along the line in the scenario.
Hoverboard Maintenance Tips
While riding a hoverboard is always fun and gaudy, it can well wear-off without the proper maintenance. Here, we have compiled a set of tips for maintaining hoverboards that will hopefully help you keep yours in shape for years for the fullest of enjoyment.
Regularly Clean the Wheels
The base of your hoverboard is wheels, where the motors are kept embedded. And that's why you should regularly check if any dust or debris are stuck in there. Try to clean it with a brush that can go down the middle of it. It's essential to do it so often as you can since any stuck object in the wheels can impact your ride.
After every ride, don't forget to clean the wheels with a clean cloth. Also, make sure that the tires and the wheel shafts are always aligned in the same direction.
Never leave it to Sit Dead
While a fully charged battery is important to avail the full advantage of the hoverboard's speed and range, it's also essential to ensure its health. It's needless to say that you'll want your scooter to be fully charged before every ride, but it's vital for keeping the inner components in their best condition. Also, you should remember not to use up all of the battery power and not to overcharge it either.
With frequent use, it's natural for your hoverboard to encounter wear and tear in its inner wirings. It's essential to check the connections every month to make sure the internal wirings are neat and tight.
If you see any scraped up wire, you should immediately replace it with the help of an expert, so it doesn't cause any misconnection, and therefore, permanent damage. While doing the checking, don't forget to unplug the device.
Ensure that the Components Sit Firmly in Place
The inner components in hoverboards can well get loose with all the heavy use and shake-ups. And it might cause annoying rattles in between the rides and may cause loud noise when it starts up. So make sure every component sits firmly where they belong.
If you're set to go out on vacations or tours where you won't be able to take your hoverboard with you, or if it's unlikely that you'll use it anytime soon, you should store the device well.
Store it in a dry, well-ventilated place, or somewhere under a shed where it won't catch moisture. It's an essential measure to consider since the motherboard and the battery of the device may get damaged otherwise.
You should always follow the user manual that comes with your hoverboard. Do not experiment riding on a terrain that the manual doesn't instruct. Also, avoid rocky surfaces and uphills even if your device can withstand the impacts. It will help maintain the good overall health of your hoverboard.
Frequently Asked Questions
(FAQs)
1. Why does my hoverboard keep vibrating when riding?
Well, they shouldn't. If it persists doing so, it means the motors are not aligned in the way they should. On encounters like this, re-calibrating the whole device is the quick fix that all you need.
2. What is the UL-2272 certification?
It's the international safety standard set for ensuring the goodness of the hoverboard batteries. A hoverboard certified with UL-2272 means that it has got an explosion-proof battery.
3. My hoverboard is UL-2272 certified but it still tends to get hot, what should I do?
This problem is more related to the chargers than the batteries. If the charger is paired with a voltage outlet that doesn't align with its requirement, you can encounter this problem.
4. How long do the self-balancing scooters last?
It mostly depends on the build quality, batteries, and brand value. A typical hoverboard with lithium-ion battery tends to last for 3-4 years, but the increase (or decrease) of its lifespan may depend on how you use and care for it.
5. What is the best hoverboard brand?
Here are some of the top-rated hoverboard brands in the business these days-azor USA, HaloBoards, Swagtron, Tomoloo, Epikgo, Gyroor, Segway.
6. What are the best hoverboards for 9-year-olds?
We have reviewed some of the best kids models in our review section. Check if you find one for your child.
7. What are the best hoverboard that won't catch fire?
Any model that comes with UL-2271 certification can be safe from burns and explosions. However, buying from a trusted brand can cut all the hassles.
8. what is a hoverboard and how does it work?
It can't be answered in short. So, we have discussed it here.
9. Are Hoverboards hard to ride?
We have discussed it in details here.
Conclusion…
The hoverboards we've got now are still far away from the actual ones seen in movies. Nonetheless, these existing ones are fun toys for people of all ages.
Hopefully, this in-depth write-up on the best hoverboards reviews will help you find the perfect one, either you choose it for yourself or your kids. So wait no more, get your hands on a decent hoverboard from our list to get yourself rolling.
Read More