As an Amazon Associate, I earn from qualifying purchases. Learn More.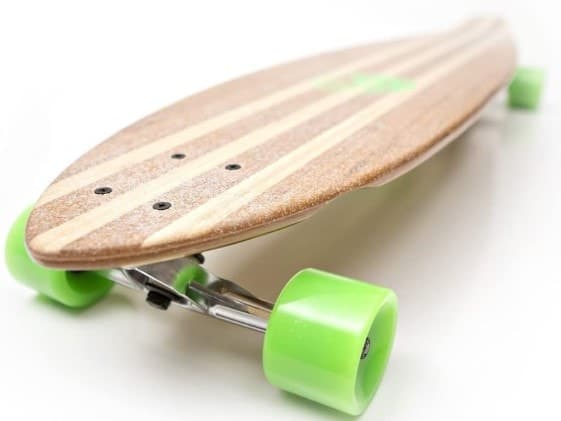 For longboarders, the board is an extension of their body, so they choose their equipment with care. Each longboard has its own perks and specialties, some are ideal for idle cruising while others may be better suited for tricks and great for carving.
So, if you are a casual longboard rider who wants to cruise around town on a comfy and premium board, the Pintail from the White Wave Bamboo Longboard series is the right pick for you. What is so great about this longboard is that- for its long & concave wheelbase, it is great for cruising and carving. Some might even say it is perfect for a beginner.
Hence, if you are a beginner who is looking to learn, I personally recommend this longboard. But a little research never hurts anybody.
In this White Wave Bamboo Longboard Review, I have included a list of alternative longboards as well in case you want to opt-out of the Pintail.
Don't have time to read?
Then take a peak…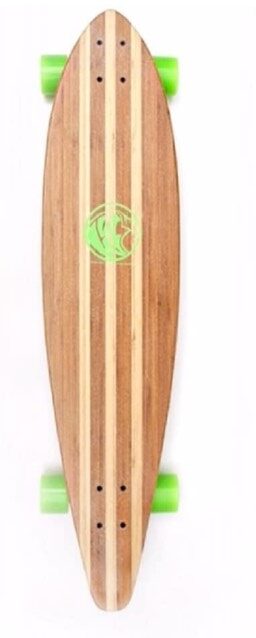 Specs
Size: 40 x 9.5 inches
Shape: Concave and small Kicktail
Wheelbase: 27 inches
Bearings: ABEC 9 Hellion
Weight: 7.5 lbs
Max. Weight Limit: 250lbs (We recommend 200lbs)
Why Should You Buy it?
First and foremost, it has great value for money. It is highly unlikely that you will find this amount quality in this price range.
And as I will mention below, it is long lasting. Which means, it is an investment for the long haul.
White Wave Bamboo Longboard Review
Apart from the comfort it provides a beginner, the Pintail longboard is great for carving and tricks. It is one of my go-to suggestions for anybody and is in my top 3. My absolute favorite feature is the material, which is premium quality bamboo. It looks amazing and it is lighter than most boards which makes it perfect for kids too.
Made with layers of Bamboo and Canadian Maple wood this board is very durable. It's got 7 inches of Aluminum Trucks, perfect and polished finish with an ultra-high rebound. It is a Flexible board due to 9 ply construction.
White Warrior board provides so many options to choose from, each cooler than the other. The series offers several colors and designs, which enables an individual to get the perfect board in terms of quality and looks. There are about 11 longboards in this product line, each offering something new to the buyer.
Let us leap straight into the intricate details of what makes this longboard worth the purchase.
Features of the Pintail Bamboo Longboard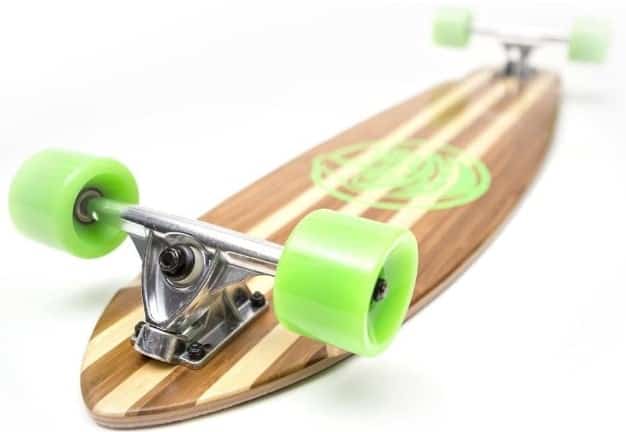 High Performance Trucks
The White Wave Bamboo is made with high-performance engineering to allow the best performance to the rider. It uses something called drop through trucks which means the truck goes through a slot and resides on the surface of the board. This allows the deck to slope towards the ground allowing enhanced control.
Why am I emphasizing this? Because this allows the deck of the longboard to be closer to the ground which allows the longboard to have optimum stability. For example, if you were skating downhill it would allow you to have better control and stability in swerving and turning.
The trucks on this Longboard are decently fat about 7-inch+, which comes in really useful when it comes to sharp turns.
Quality Materials
The White Wave Pintail Bamboo Longboard is made with premium material, ensuring quality. The board is constructed from layers and layers of enriched, resilient bamboo and Canadian Maple wood. And we all know how sturdy Maple is, in any form.
There is a clear grip tape on the deck that accommodates the user's feet and secures them. The trucks on the White Wave Bamboo are made from state-of-the-art aluminum which prevents rust and impacts blows. These qualities ensure that this board is there for the long haul.
Excellent Design
There is heat transferred graphics, with vibrant colors according to each model. I personally love the pintail with its vibrant green, which goes perfectly with the beige of the bamboo board.
The polished wood and Yellow-printed Logo on both sides gives the board a bold look without being obnoxious and loud. There is the shocker, in blue. It has a wavy shape on both ends and looks amazing!
High Quality Wheels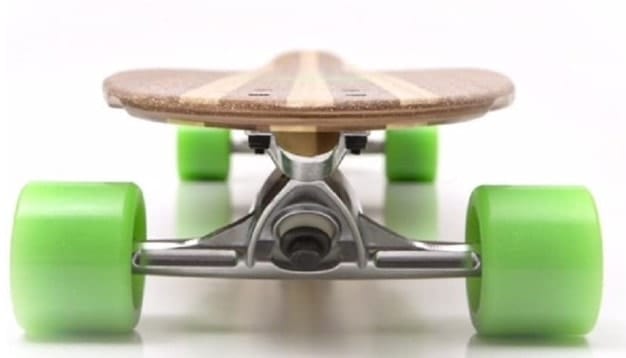 The wheels on the White Wave Bamboo (Pintail) longboards are a big plus. They have high-quality wheels of 70x50mm in diameter, made from extremely springy urethane, which means it has great rebound. These qualities make these wheels fast and increasingly resilient.
Durable wheels define the lifetime of a skateboard or longboard, so before purchasing you want to make sure you get the best quality ones.
Excellent Bearings
The bearings are also quite impressive! They have Hellion 9 bearings with spacers already built inside, which any experienced longboard rider knows, is of high importance.
Are White Wave Pintail Longboards Good?
Pros
Great balance for medium height riders.
Perfect for hilly or downhill roads.
Stable and sturdy.
Appropriate for all ages.
Great value for money.
The White Warrior was created for beginners. It was made specifically for newbies.
Cons
Trucks may make a squeaky noise.
Can be a bit heavy for carrying.
Difficult to carry in a backpack due to length.
Wheels could be a little fatter.
Who is it for?
As I have already mentioned, these boards are best for cruisers. It is a perfect choice for carving too! In case you are a beginner and just learning, this is a good investment since it lets you explore the different kinds of longboarding. It is not difficult to try out tricks, carves, or sharp turns. The sturdiness and well-balanced allow the rider to comfortably try new things.
Due to the great construction material, it will survive years of rough use and heavy skating.
Alternative Choices
In case The Bamboo Longboard does not fit your style or you have other needs, here are a few alternatives to choose from.
1. White Wave Warrior Longboard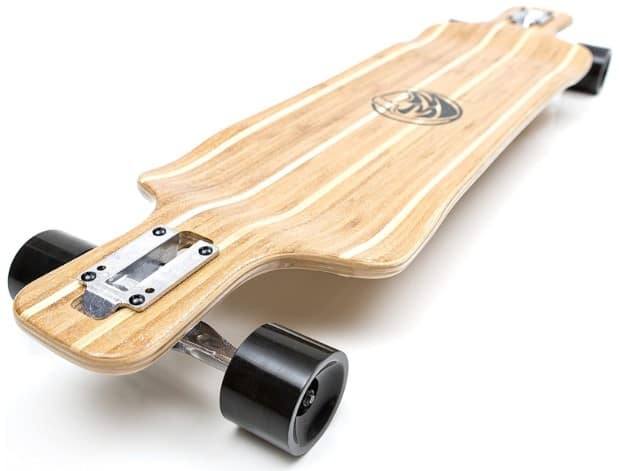 The Warrior is most like the Pintail. Both in name and game. This one is great for low riders since it has a low center of gravity, which allows the rider to have maximum stability and balance. Resulting in an effortless riding experience.
They are similar in size and make of course, with a funky outlook. The durability is always a given when dealing with White Wave.
2. White Wave Missile Longboard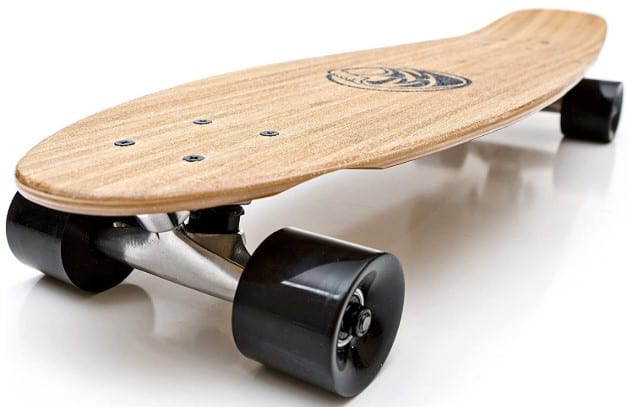 The Missile is a compact board, appropriate for people of all heights. It has all the perks a large longboard offers, and it is easy to carry. It has a basic look but it makes up for it with great balance and color options.
It has all the qualities of a longboard in a much smaller and conveniently sized skateboard for heavy riders.
3. White Wave Cruiser Longboard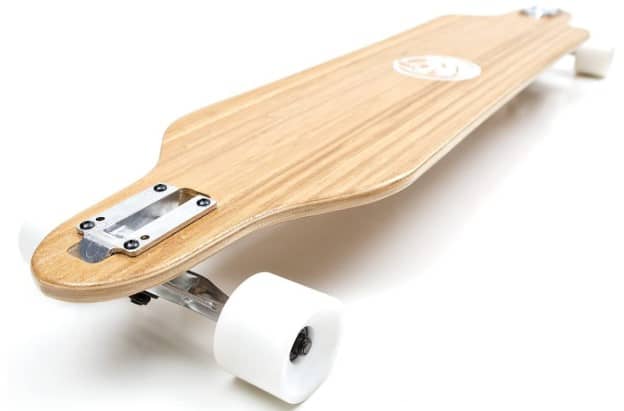 As the name suggests, this is the ultimate board for cruising thanks to the symmetrical shape, amazing flex and drop-through trucks. The shape is perfect for riding tricks and maneuvering. The concave helps you to take flawless turns and riding a breeze.
This one is long enough in my opinion, and of course; as with all White Wave Bamboo boards, it is durable and a great make.
Frequently Asked Questions
1. How to deal with the squeaky noise?
Some silicone or grease-based lubricant can eradicate the annoying squeak easily.
2. How much weight is too much for White Wave Bamboo Longboard?
This board can take up to 200-250 pounds, with ease and speed.
3. Why is White Wave Pintail better than others?
It is made from the best materials available, bamboo and Canadian Maple wood. We all know how Canadian Maple wood is renowned for its durability and strength. The raw materials used by White Wave Longboard sets them apart from the rest.
4. Is it suitable for all heights?
It absolutely is perfect for people of all heights. Honest user reviews and tests have proven that it is suitable for people of all sizes and heights. Both tall and short people have ridden the White Wave longboards with ease and enjoyment.
To Conclude,
The White Wave Pintail Longboard is quite satisfactory in all aspects. In this White Wave Pintail Bamboo Longboard review, we have pretty much touched all the points that justify the purchase of this particular longboard. It is perfect for riders who live in hilly areas and appropriate for downhill cruising. It is dependable, looks amazing, and will be there for you.
From my judgment, I do not think there are any drawbacks without a quick fix. The performance and quality make it worth the money and construction outweigh the minute flaws that come with any high-end board.
With proper care and if you do not happen to run into any accidents, I see no reason for this to not last you for a long time. We sincerely hope this review helps you out. Thanks for stopping by.
Read More
Amazon and the Amazon logo are trademarks of Amazon.com, Inc, or its affiliates.